What Is OKO?
OKO Tire Sealants eliminate most puncture problems instantly, while you drive! OKO sealants are viscous fluids, designed to combat the costly inconvenience of suffering punctures. Unlike other products, OKO includes special corrosion inhibitors that inhibit rust on steel and aluminum rims. What's more, our corrosion inhibitors normally last the life of the tire!
How Tire Sealant Works
OKO Tire Sealant is injected into your tubeless tire or inner tube via the valve stem before a puncture occurs. OKO remains in liquid form inside the tire, ready to provide lasting protection against punctures that may occur in the tread area. When a puncture occurs, air pressure forces your chosen sealant into the hole while the vehicle is moving, forming a permanent, airtight seal that instantly stops tire deflation. In short, OKO seals the hole as you drive!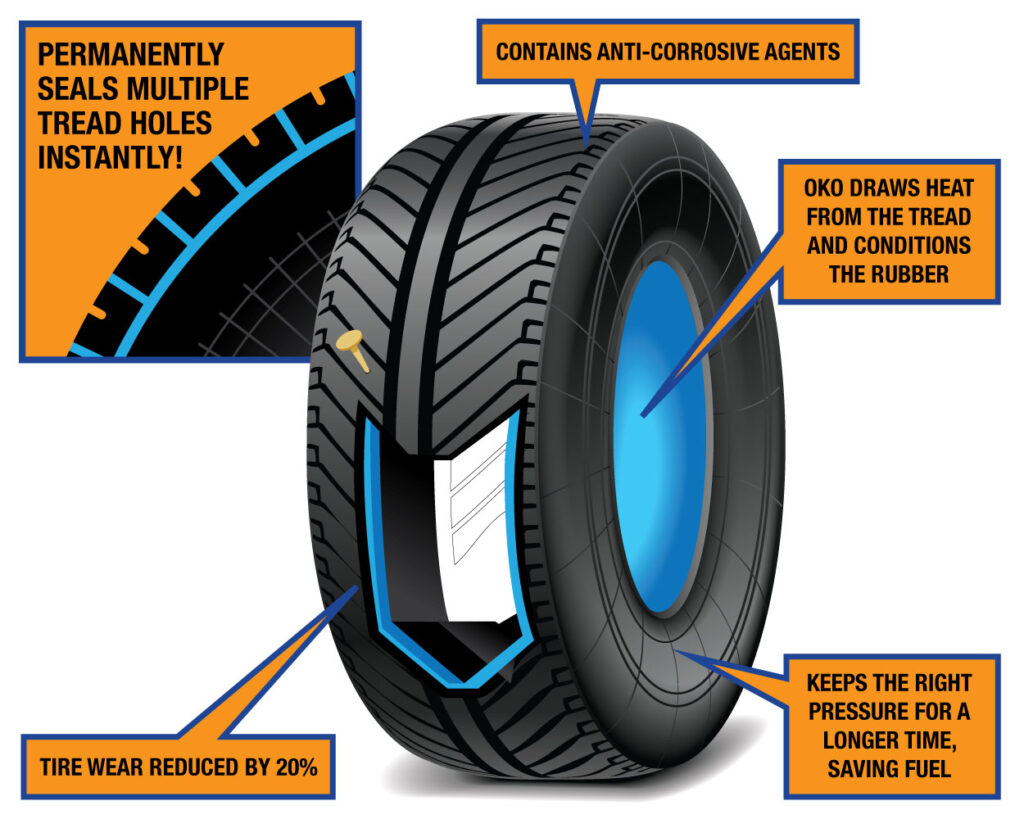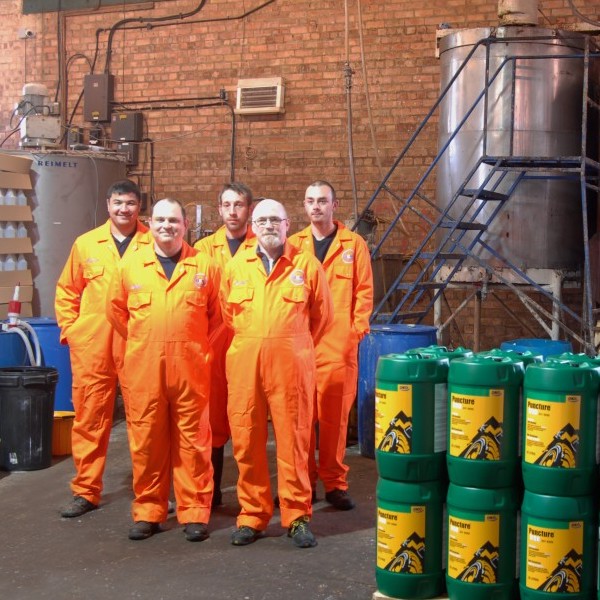 OKO is Authenticated
OKO products are designed and engineered by our research team in conjunction with a leading Rubber Technology Research Institute. The entire company, including production and administration, is certified under ISO 9001 for quality and ISO 14001 for environmental good practice. The company has also been assessed and warranted to be Carbon Negative, due to the fact that our products remove more carbon than it generates, largely due to their ability to lengthen the life of vehicle tires.
OKO has been tested by various armed forces and major vehicle producers. It has been used by the British Army; various S.E.A.T.O. & N.A.T.O. military forces; and United Nations Procurement Agencies; and served allied forces in areas of conflict, e.g. Iraq & Afghanistan.
OKO is also approved by JCS; Massey Ferguson; Manitou; and fitted to the wheels of disabled vehicles by various manufacturers/distributors.
Sealing Capability
| | |
| --- | --- |
| OKO Off Road | 1/2″ / 12 mm |
| OKO Mining X-Tra Heavy Duty | 3/4″ / 20 mm |
| OKO Truck & Bus | 1/3″ / 8 mm |
| OKO Quad & ATV | 1/4″ / 7 mm |
| OKO X-Treme Dirt Bike | 1/3″ / 9 mm |
| OKO On Road Motorcycle | 1/5″ / 5 mm |
| OKO Puncture Free Bike | 1/5″ / 4 mm |
| OKO Magic Milk™ | 1/4″ / 6 mm |
Industry Best Durability
Our tire sealant products are among the most durable on the market. Unlike other manufacturers, we understand that there is no such thing as a "one size fits all" tire sealant. As such, we have engineered and developed vehicle-specific formulations that are suited for the specific demands of various industries.
OKO Off The Road and Mining X-Tra Heavy Duty will last the useful life of the tire.
OKO Truck & Bus should last up to 100,000 miles before topping it up, depending upon driving conditions.
OKO On Road Motorcycle and X-Treme Dirt Bike will last the life of the tire.
OKO Puncture Free Bike will last the life of the tire.
OKO Magic Milk™ Tubeless will last up to 6 months before topping it up, depending on the climate.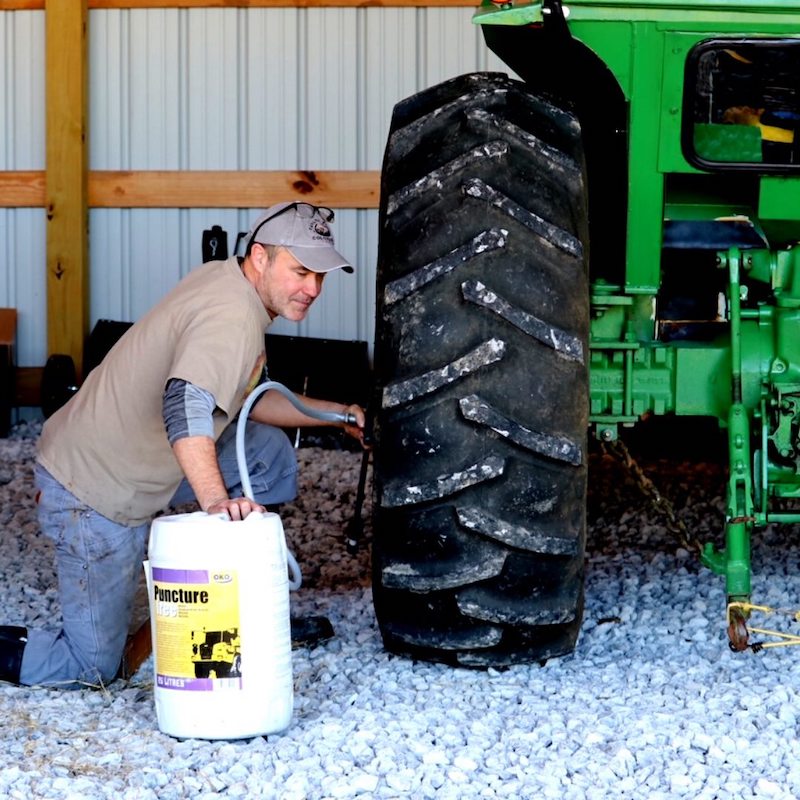 | | |
| --- | --- |
| OKO Off Road | Off White |
| OKO Mining X-Tra Heavy Duty | Purple |
| OKO Truck & Bus | Salmon Red |
| OKO On Road Motorcycle | Pale Green |
| OKO Quad & ATV | Reddish Pink |
| OKO Puncture Free Bike | Light Blue |
| OKO Magic Milk™ | White |