Heavy Equipment Tire Sealant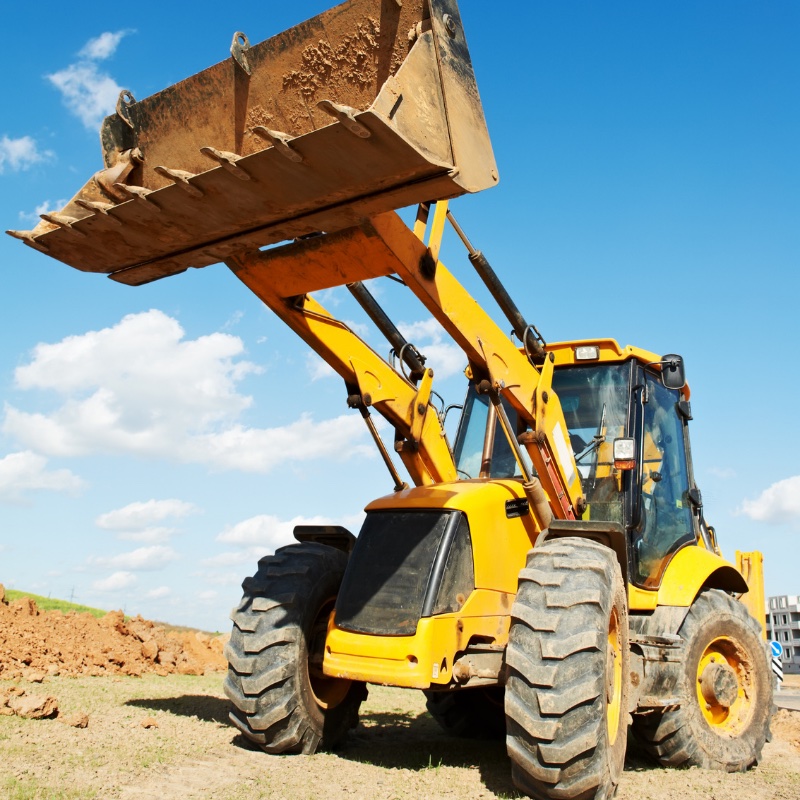 Mesquite thorns, Texas sandbur, locust and hedge trees, brush, crop stubble, nails, rebar, and scrap metal are just a few things that can flatten your tire along with your disposition and your bank account. If you work in an industry that requires the use of heavy duty off road vehicles, you certainly understand the critical importance of protecting your equipment's tires from punctures that can lead to costly downtime. You need a heavy equipment tire sealant to get the job done right and on-time.
Our tried and true OKO Off Road tire sealant formulation is designed for effective use in the harshest environments and is ideal for a multitude of heavy duty, off road vehicles. For the ultimate in performance, it seals punctures up to 1/2" (12 mm) in diameter. For even more severe situations, OKO Mining X-tra Heavy Duty seals punctures in the tread area up to 3/4" (20 mm) in diameter.
Harvesters • Excavators • Small Trailers • Backhoes • Forklifts • Diggers • Earthmovers