ATV Tire Sealant (UTV & Quad)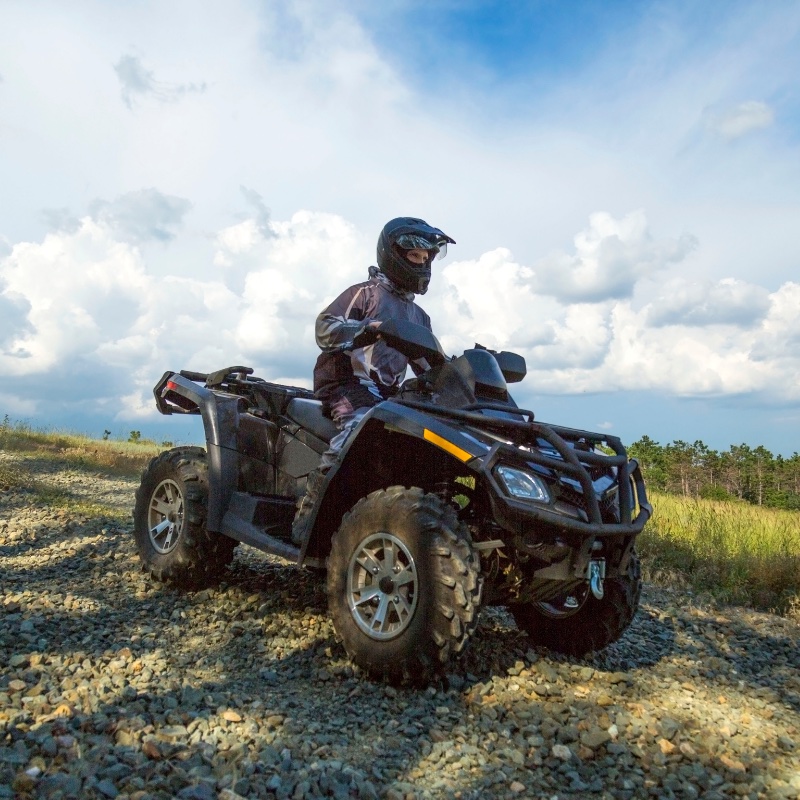 ATV tire sealant has grown in popularity for both recreational and work related ATV and UTV owners. Farmers, recreational riders, and racing users have come to appreciate the added security that OKO tire sealants provide. OKO tire sealant for ATVs helps prevent flats and instantly seals punctures as you ride.
OKO Quad and ATV is the industry leading ATV tire sealant, as it is designed for the toughest off-road riding at both low and high speeds. It has the unique ability to seal both snakebites and punctures up to 1/4″ in diameter the moment they occur – even in the most severe environments. And because ATVs and UTVs don't generally carry spares when off-roading, you can ride with confidence, knowing that your tires are protected from puncture flats.
When it comes to ATV racing, OKO has passed the toughest trials and tests. Our ATV tire sealant has been used in severe racing environments by Polaris in France and even in the Roof of Africa challenge, making it a winning choice.
On/Off Road ATVs • On/Off Road UTVs • Quads • Racing Machines