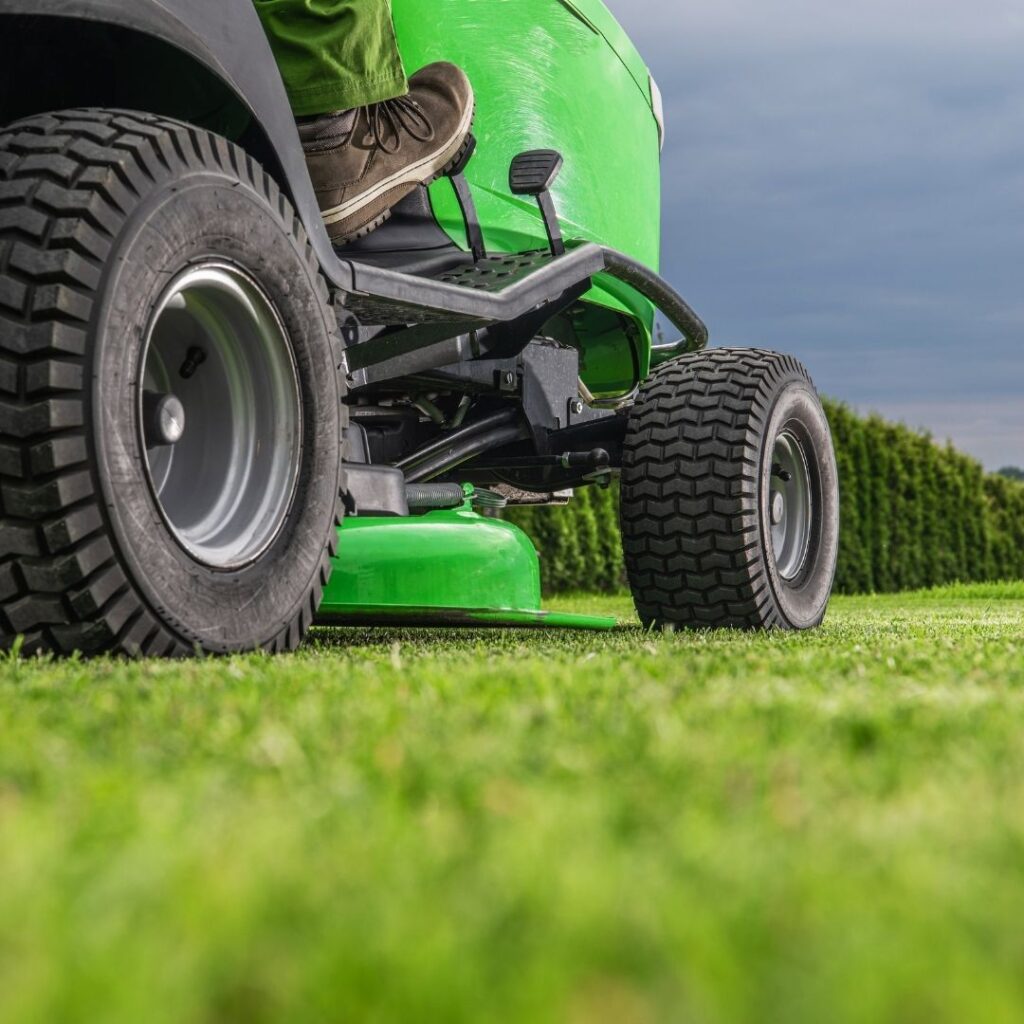 Lawn mower tire sealant is rarely discussed when buying a mower from a retailer, but it is an affordable enhancement that can save valuable time and money in the future. Whether mowing your lawn at home or cutting lawns professionally, no one wants to deal with the nagging issue of riding mower flat tire repair.
OKO Off Road is our best product for this type of repair–instantly sealing punctures up to 1/2" in diameter while you drive. It functions without or with inner tubes (subject to lower limits in the case of tubes) and consistently outperforms other mower tire sealant products.
If the wheels and tires of your lawn mower allow, the best combination for most off and on road use is a tubeless wheel/tire combination along with OKO sealant applied. This is the least expensive and best performing option for puncture free driving. As our customers often say, it's like having a riding mower flat tire repair kit continuously working for you while you ride. For the ultimate in protection and peace of mind, choose OKO riding lawn mower tire sealant!