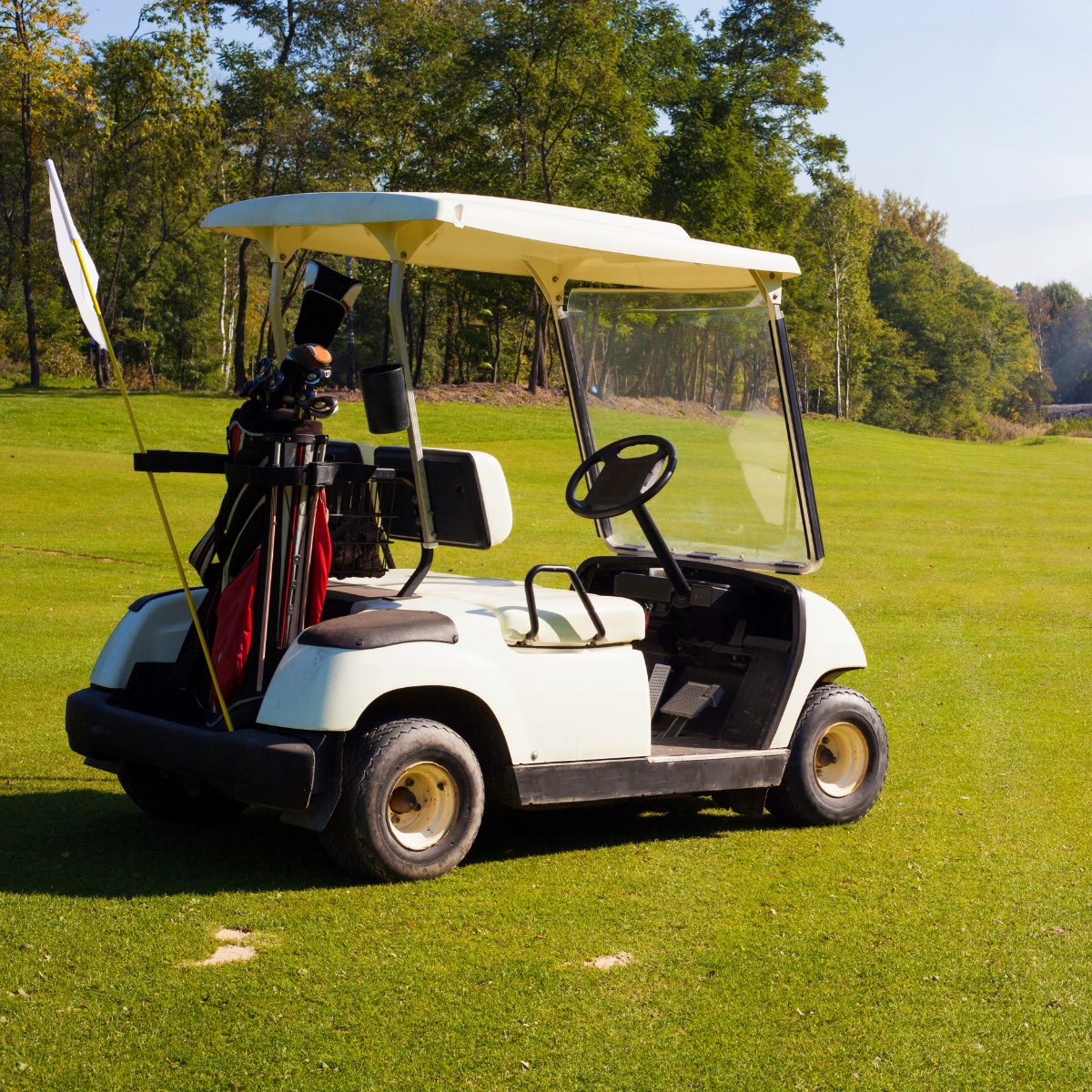 Golf cart tire sealant is being used regularly as part of the preventive maintenance program at many of the nation's top golf courses. Golf cart tires are generally 2-ply or 4-ply, which makes them particularly vulnerable to punctures and flats, especially when driven in areas with grasses that might contain thorns.
Businesses and homeowners are also increasingly relying upon golf carts for general transportation. Realizing that their tires are subject to multiple hazards that can lead to an inconvenient flat, most are now equipping their vehicles with our industry best golf cart tire sealant.
OKO Off Road is a heavy duty liquid sealant that can also be used with tubed tires. It provides the optimum solution for golf cart owners seeking to avoid flats, instantly sealing punctures up to 1/2" in diameter while you drive.
Utility ATVs and UTVs; Golf Carts; Sand, Infield and Bunker Rakes; Golf Course Mowers • Sprayers
Ideal For Golf Course Managers
Golf course managers know how important it is to have their course mowers ready for action. OKO tire sealants are specifically designed to help you avoid downtime by sealing punctures the moment they occur. As a result, you no longer have to worry about loss of revenue and unhappy golfers reacting to grounds that aren't meticulously mowed or maintained.
OKO Off Road is the ideal tire sealant for tires on Utility ATVs and UTVs; fleet and maintenance golf carts; wheelbarrows; sand, infield and bunker rakes; greens rotary, reel & fairway mowers; sprayers and other vehicles used for turf care. Best of all, OKO provides a permanent seal that 1.62 times stronger than traditional vulcanized repairs.