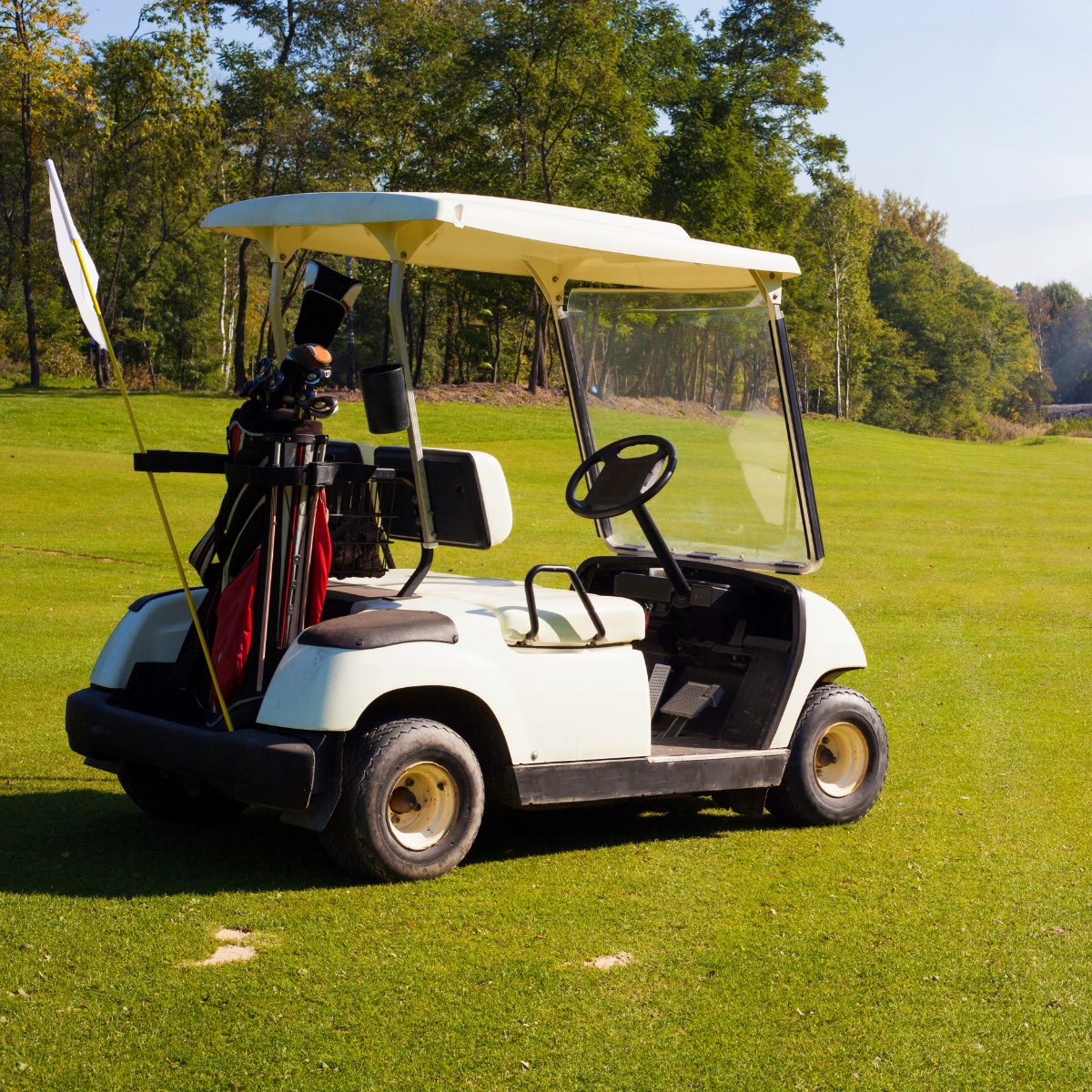 Golf cart tire sealant is being used regularly as part of the preventive maintenance program at many of the nation's top golf courses. Golf cart tires are generally 2-ply or 4-ply, which makes them particularly vulnerable to punctures and flats, especially when driven in areas with grasses that might contain thorns.
Businesses and homeowners are also increasingly relying upon golf carts for general transportation. Realizing that their tires are subject to multiple hazards that can lead to an inconvenient flat, most are now equipping their vehicles with our industry best golf cart tire sealant.
OKO Off Road is a heavy duty liquid sealant that can also be used with tubed tires. It provides the optimum solution for golf cart owners seeking to avoid flats, instantly sealing punctures up to 1/2" in diameter while you drive.