Tire Sealant for Farm & Ranch Vehicles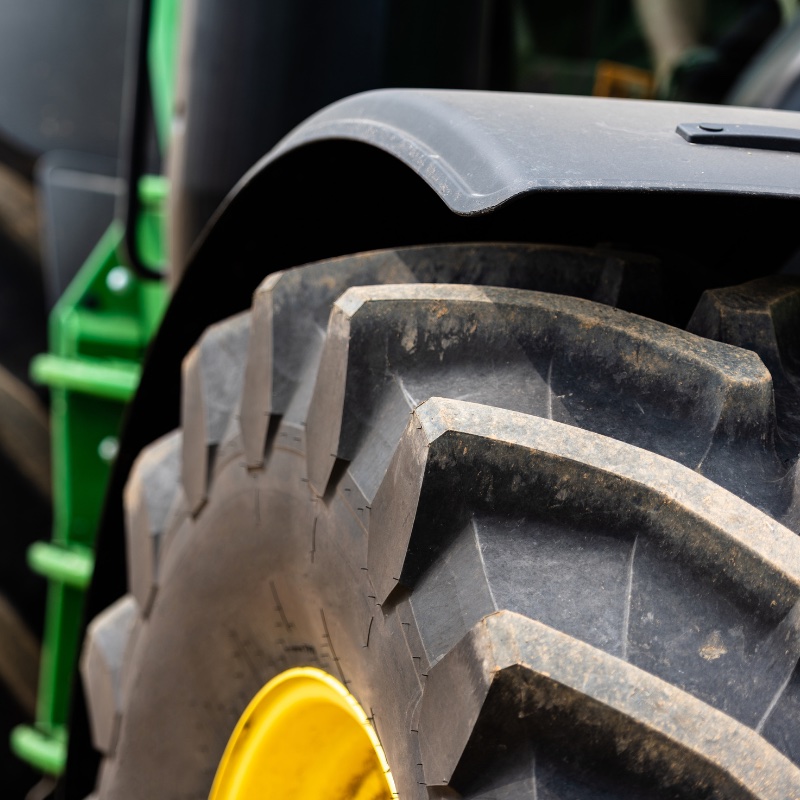 "Flat Tire on the Farm" might as well be a country song! That's because common farm and ranch vehicles, from tractors to trailers, ATVs, irrigation systems, trucks and wheelbarrows, have pneumatic tires that are not resistant to punctures. At OKO, we've created a tire sealant that helps you get the crops in from the field rather than standing in it while kicking a flat tire in frustration. For your benefit, the OKO Farm and Ranch formulation seals punctures up to 1/2″ in diameter.
OKO Tire Sealants are the unequivocal leader for the U.S. Farm & Ranch market and are specially formulated for application on a multitude of vehicles. For loaders and harvesters, ATVs and UTVs, mowers, trailers, and manure spreaders, our tried-and-true tire sealants are designed for effective use in the harshest of environments. Stop wasting time and money with flat tires by inserting OKO, the original effective tire sealant, into your farm and ranch equipment.
Note: OKO Farm & Ranch is not designed for high speed highway use. However, it can be used on road for slower moving (under 50 mph) equipment such as semi-trucks leaving the field to deliver to the co-op, along with a variety of service vehicles.
Tractor Dealers • Co-Ops • Agricultural Retailers • Farm & Ranch Stores • Farmers • Agricultural Contractors • Garden Machinery Dealers • Garden Centers • ATV/UTV Enthusiasts • Trail Riders