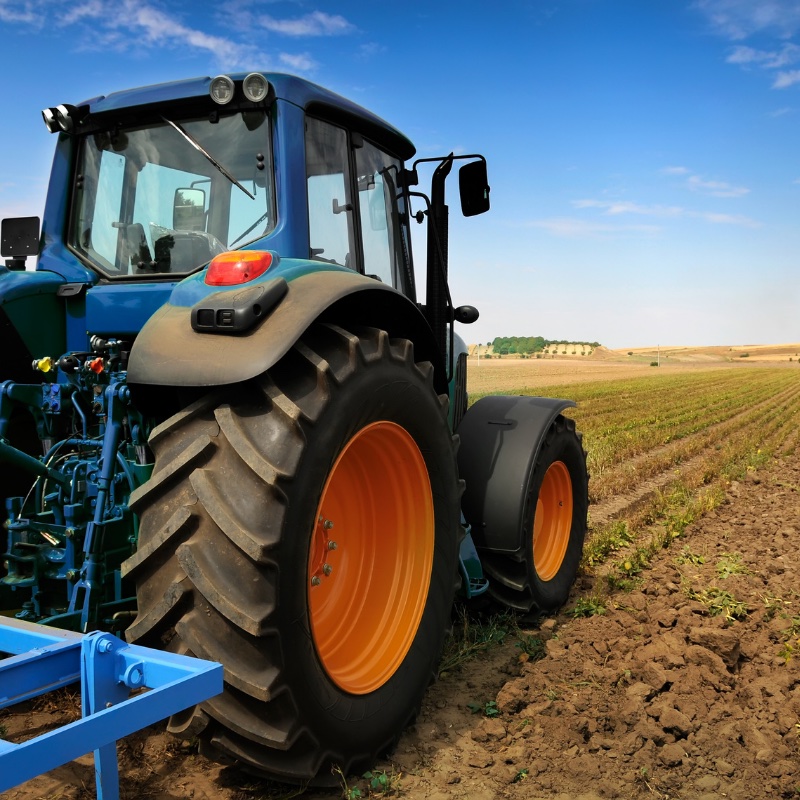 *OKO tractor tire sealants can be fitted to all four large industrial tires for less than the cost of replacing a single tire or using a retread. They last the life of the tire, will not dry out or separate, and wash out after use. Coupled with the reduced porosity of the tire treads, OKO users realize an average 20% improvement in tire life.
Industry leading tractor tire sealant from OKO is the equivalent of having a 24/7 tractor flat tire repair kit working effectively while your tractor is in motion. Designed for the toughest environments, our tractor tire sealant will seal punctures up to 1/2" and even larger depending on the type of tire.
Farmers and ranchers are turning to OKO tire sealants because they know that tractor tires are expensive and often difficult to handle. They also know that tractor tires never go flat in the shop; they go flat when they're hard at work. And nothing wastes time and money more than an idle tractor. Solid fill tires are expensive to insert and remove; and foam filled tires add far too much weight to tractors, placing strain on the unit and adversely affecting the ride. OKO tire sealant for tractor tires is exactly what your equipment needs.
We offer two unique formulations that will get the job done. OKO Off Road is a heavy-duty tractor sealant that is perfect for tractors in the field or for the tires on a center pivot irrigation system. OKO Mining X-tra Heavy Duty tractor tire sealant is for large tires that are operating in the harshest locations, and is designed to seal punctures up to 3/4" in diameter.
Tractor Dealers • Co-Ops • Agricultural Retailers • Farm & Ranch Stores • Farmers • Agricultural Contractors • Garden Machinery Dealers • Garden Centers