Tire Sealant for Specialized Transport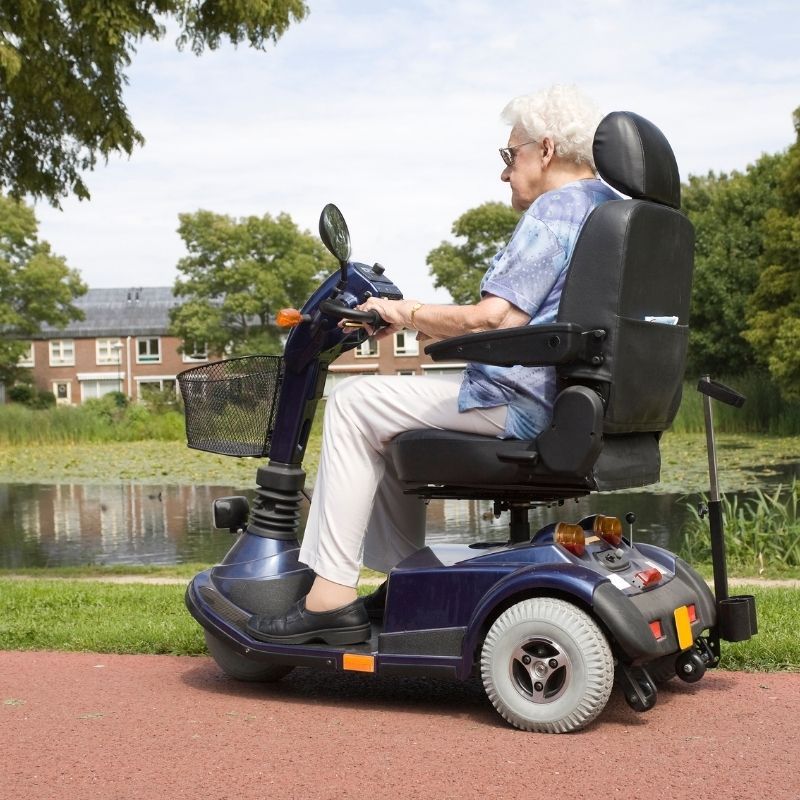 Individuals who are dependent on mobility equipment don't need the added fear of experiencing a flat tire when out and about. Mobility scooters, motorized wheelchairs, and other types of specialized mobility equipment require effective tire and wheel protection.
OKO Puncture Free Bike is designed for tubed and tubeless tires, which makes it the perfect choice for specialized transport vehicles. Our tire protectant combats thorns and small punctures up to 3/8" in diameter. Your peace of mind is assured by having a virtual tire puncture repair kit that is constantly working for you as you ride.
Ready do experience the OKO difference? Ask you mobility service provider to insert OKO Puncture Free bike tire sealant into your specialized transport tires today!
Mobility Scooters • Motorized Wheelchairs