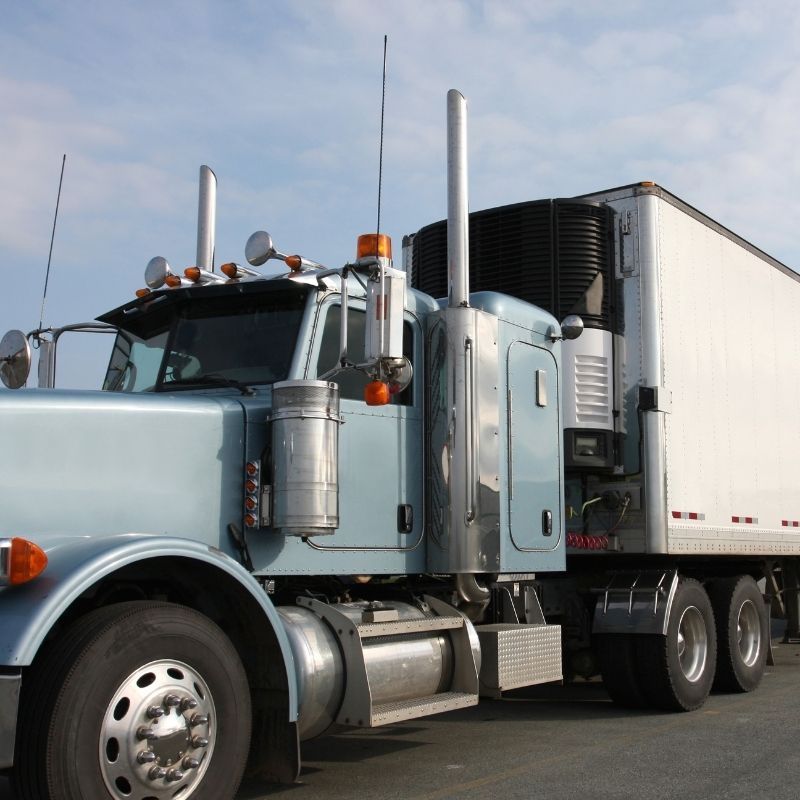 OKO semi-truck tire sealant is the preferred choice for owners and operators of heavy duty vehicles that operate on road for long distances and at high speeds. Our unique formulations provide a permanent seal the moment a tread puncture occurs, ensuring a negligible loss of air pressure. With proper use, our tire sealants effectively minimize costly vehicle downtime, maximize tire life by 20% or more, and improve fuel economy by up to 3% or more.
While other tire sealant companies claim to have a single product that suits all types of vehicles and all speeds, OKO doesn't subscribe to the "one size fits all" mentality. We gain the competitive edge in the market by offering industry and vehicle-specific formulations.
OKO Truck & Bus is designed for high-pressure, tubeless tires found in heavy trucks, semi-trailers, coaches, buses, RVs, and other on-road vehicles that weigh five tons or more and may travel at high speeds for extended periods of time.
Heavy Duty Trucks • Semi-Trailers • Buses • RVs